Pace in the Coral Sprint Trophy, Newmarket
By colin on Saturday, May 18th, 2013
Following on from last week's post about visualising pace in the race, here's another pace chart painstakingly crafted for today's big sprint at Newmarket.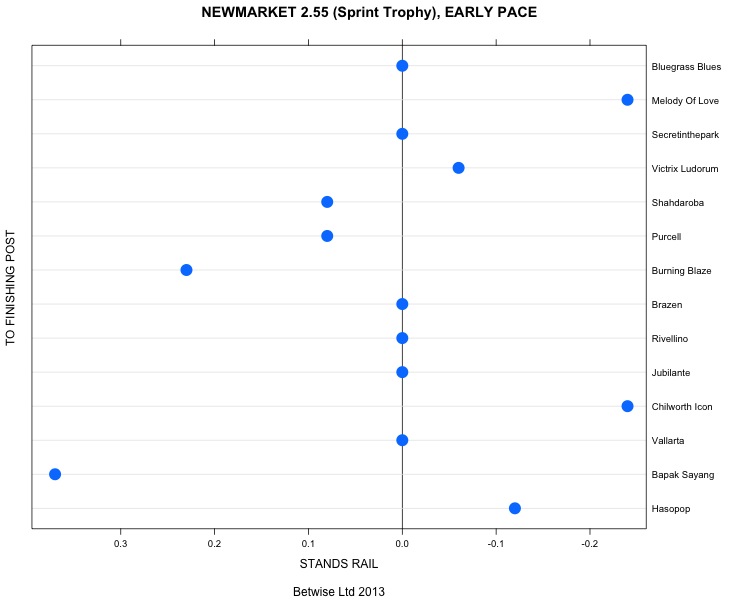 As with Ascot last week, you can see that at Newmarket the horses run from right to left if we are looking from the stands side (the usual television angle) of the course.  Thus Hasopop is in stall 16 and BlueGrass Blues, running towards the far (or "inside") rail, is in stall 1.
Non-runners Lewisham and Heaven's Guest (at the time of posting) have been removed.
So the pace in the race is definitely with Bapak Sayang towards the stands rail.  This colt has a great draw for a front runner in stall 15 in that he may be able to bag the rail early to run against and dictate the pace of the race.  The bad news is that Newmarket's wide, straight galloping course has not got the best strike rate for front runners with ambitions to win.  There also has to be a caveat that this horse has only had 5 runs so it might be a little early in his career to label him a persistent front runner.
If you like the graph, or anything needs clarifying, please let us know in the comments section.